H eadquartered in Sao Paulo / SP, BigData Hosting emerged in 2009 as an option to meet the web hosting needs of HSN Group clients, shortly afterwards it became a company with independent focus directed to the professional hosting market.
Composed of a team of experienced web and hosting professionals, a diverse set of professionals has been formed into an agile and effective workflow for each solution.
THE HSN GROUP
The HSN group represents companies with the ability to offer digital solutions, professional hosting, data storage and applications for various media with the sole focus of achieving the best result.
With data cents located in the US and Canada with fast data distribution to Brazil and low latency, BDHOST is the best choice for your business.
Come talk to us, we want to work with you!
Choose one of our plans and start today
We have been working with Website Hosting since 2009, there are over 40,000 hosted websites.

Light
$9,90 / month
---
Small Business Plan
1GB Disk Space
10 Email Accounts
10GB Transfer
Total Security
1 MySQL Bank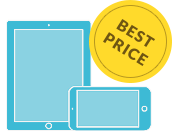 Standard
$1490 / month
---
For those who already know what they need
2GB Espaço em Disco
20 Contas de E-mail
20GB de Transferência
Total Segurança
2 Banco MySQL


Business
$19.90 / month
---
For businesses that need more disk space
5GB Disk Space
50 Email Accounts
50GB Transfer
Total Security
5 MySQL Bank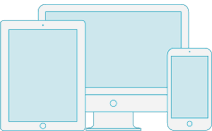 Professional
R$24,90 / month
---
Midsize Business Plan
10GB Disk Space
100 Email Accounts
100GB Transfer
Total Security
10 MySQL Bank

and more
Our hosting services and reseller hosting are fully supported and online, via Chat, Phone and Support Ticket, are affordable plans, with their well-discriminated functions, which stand out among other hosting companies.
WHY CHOOSE A BIG DATA HOSTING?
We follow your project from conception to the moment of putting it into production, all to give our customers peace of mind.
Efficient Support
Our team goes beyond what is expected as standards or rules of service and service. You will be amazed and exceed expectations.
Quality Guaranteed
With standards far above average, so that your demands are always met. Our services have the best ratings among companies in the segment.
Redundant Infrastructure
Our servers come standard with 1GBps of bandwidth, feature redundancy plus minimal 32-core high processing on all of them.
99.9% Uptime / SLA
Throughout the contingent of policies, infrastructure, systems and procedures, we ensure very high availability rates of our servers.
MIGRANTING FROM ANOTHER HOST?
Our team migrates from your old hosting account to your new account!